OUR TRADITIONAL JAPANESE SWEETS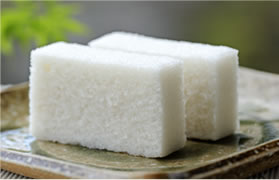 KARUKAN
Karukan was created in 1854 according to the wishes of Lord Shimadzu Nariakira. It features a unique aroma and the delicious flavor of Japanese wild yam. Feel the heart of Satsuma through its subtle sweetness and simple flavor.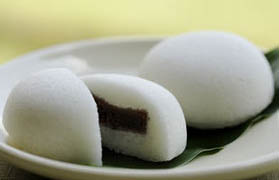 KARUKAN MANJU
This delicacy explores the harmony of traditional karukan wrapped around azuki red bean paste, with a touch of elegance and a sense of familiarity. Along with its beloved history, this home-grown confection stands the test of time.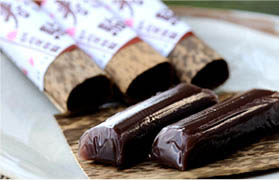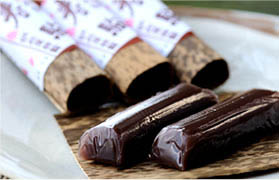 HARUKOMA
Harukoma is a traditional Satsuma wagashi that is simple in taste, color, and shape. Harukoma has been loved by Satsuma's people since long ago. It makes the best of the rich flavor of azuki beans and is presented wrapped in bamboo bark. You can experience its old-fashioned, rustic flavor along with its distinct texture.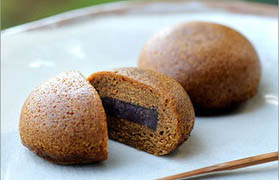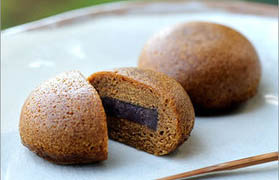 ICHIMOKU
Ichimoku is a new steamed sweet. Created with the finest brown sugar, it is filled with azuki bean paste and has a distinctively fluffy taste.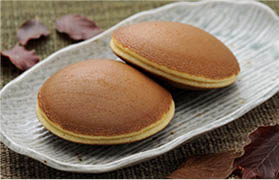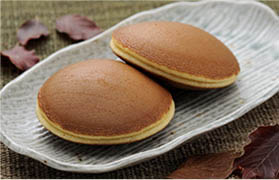 DORAYAKI
A generous serving of premium Dainagon azuki beans wrapped between two fluffy pancakes. The carefully slow-cooked filling tastes of its naturally sweet and wholesome ingredients.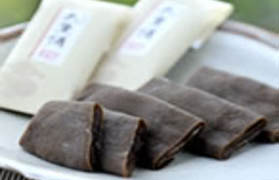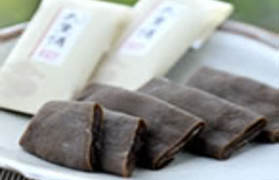 DAIKOKU MOCHI
This confection is made by wrapping a Japanese brown kokuto sugar rice cake around premium large Dainagon azuki beans. Possessing a tropical taste, this delicious sweet shares the name of "Daikoku" with one of the Seven Lucky Gods. Daikoku Mochi has been loved for generations.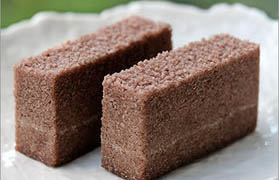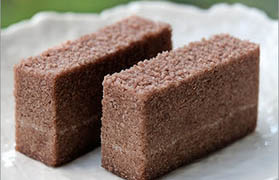 KOREMOCHI
With roots in Korea, this steamed confection blends hometown ingredients with foreign heritage. Its color comes from azuki beans and can be enjoyed with green tea.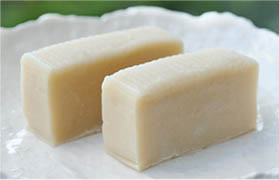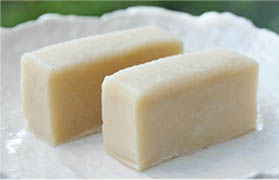 IKOMOCHI
Exhibiting the rustic flavor of Satsuma, this simple delicacy is made from roasted sticky rice flour kneaded with sugar water and shaped in a wooden box. Ikomochi will fill you with the Satsuma spirit.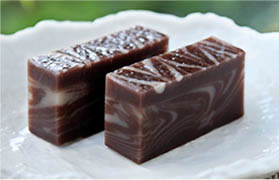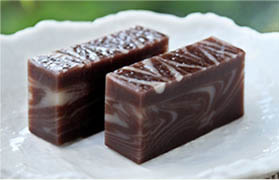 KIMOKUKAN
The beautiful pattern naturally appears after steaming azuki bean paste mixed with white bean paste. It's like a painting that you never grow tired of seeing.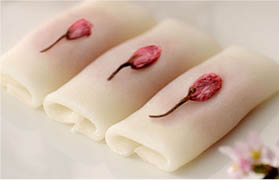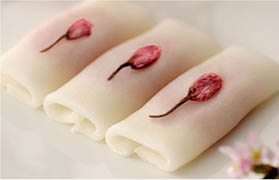 SAKURA SAKURA
A moist rice cake wrapped around red sakura (cherry blossom) bean paste (white bean paste with sakura leaves mixed in), and topped with a salt-pickled sakura blossom. The faint red color of the bean paste visible through the white rice cake evokes a sense of gorgeousness.
AKASHIYA SWEETS ARE AVAILABLE AT THESE KAGOSHIMA LOCATIONS

Copyright © Akashiya. All rights reserved.